We had the pleasure of launching the very new & very fabulous Australian College of the Arts - Collarts. Collingwood Campus, a specialist college for the creative sector.

Inspired by a quote by Henri Matisse "Creative people are curious, flexible, persistent and independent with a tremendous spirit of adventure and a love of play" we added a touch of fun, bursts of colour, and turned up the volume (even louder than normal)!

Invited to share the evening, teachers, creative industry and alumni enjoyed delicious catering by the ever fabulous team of Fred and Ginger Catering, topping up glasses with Pommery champagne and local organic craft brewery, Mountain Goat for the celebrations.

Classrooms we transformed for student showcases, a shop popped up in the library, PBS 106.7 FMs MzRizk took care of the beats, guests got stuck into custom-designed dessert Bowie cake-pops, we added bright and beautiful blooms and dropped in some campus tours for good measure.
After viewing a clip of a showcasing student artist, Toyah Hoeztel's set at Gay Times 2018, we knew just how to shine a light (or strobe) on this up and coming producer. Lights went off in the theatrette and switched them to 'Discotheque'. Drawing on the metallic goodness of the 80s, we custom built a stage set which featured reflective mylar panels up-lit with pinks and purple spots, strung linear triangle shapes beaming a black UV light to highlight the angles, and we achieved the psychedelic glow we were after.
A stage set influenced by New York's summer concert staple, WarmUp PS1 by MoMA, hand-inked hot pink paper diamonds, sourced direct from Philadelphia (gap in the market people!), teamed with 1.8m slices of blue neon perspex added and a simple yet dynamic hanging drop for student performer, MoLouie.
The main reception area, normally the student 'hang' space, was dressed with a metallic, pearl balloon installation, metallic curtains (cant get enough), electric blues and bright florals and a spot of branding inspiring all to Create It, Love it, Do it.
They loved it so much, our metallic curtains and signage lives on!
Listen || Toyah Hoetzel || Mo Louie || DJ MzRizk
Watch || Collarts Opening
Read || Forte Magazine Feature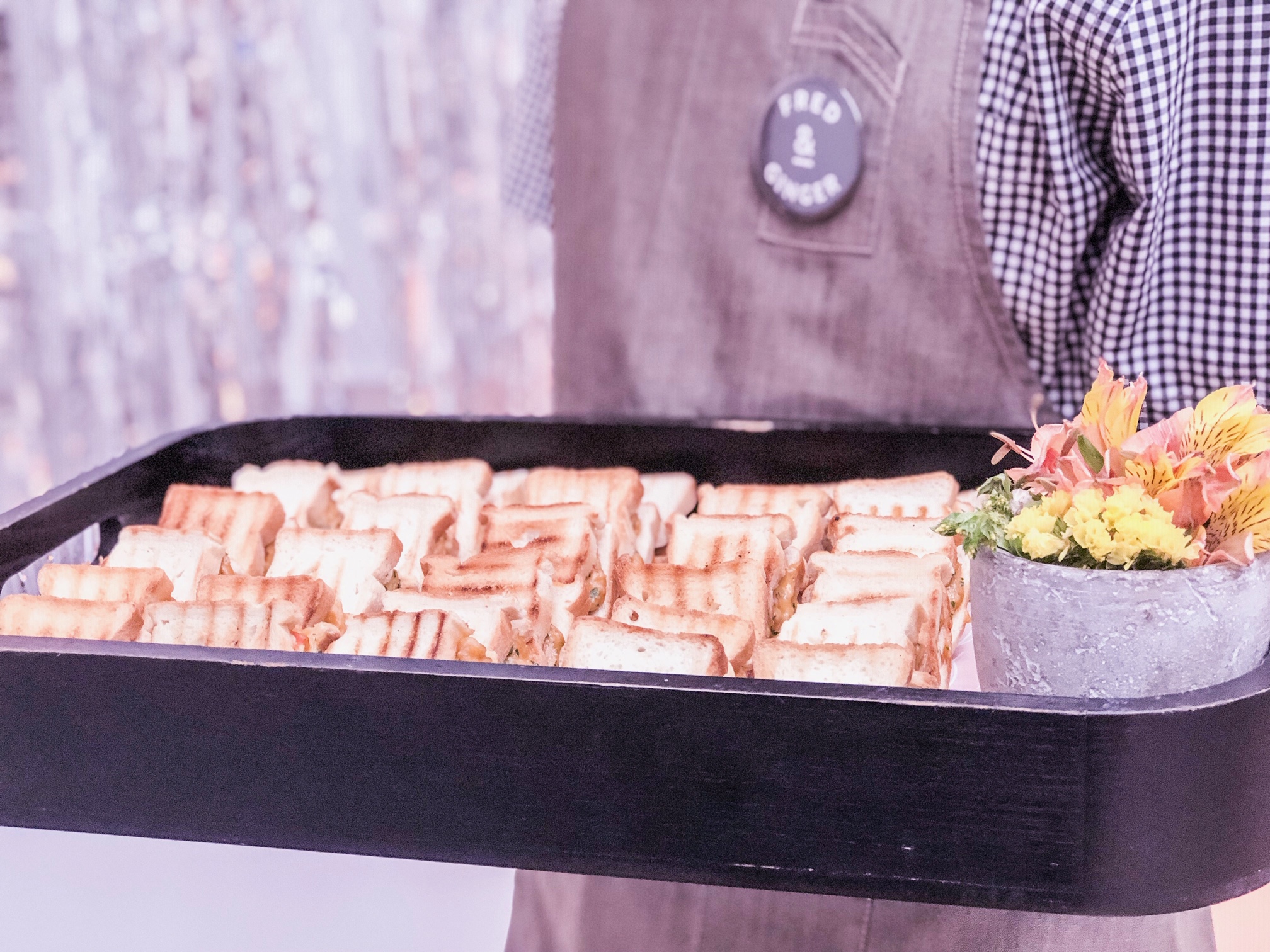 Set photography by Nicasa
Behind the scenes photography by Collarts
Event concept and design by us
Catering by Fred & Ginger Catering
CakePops by Raymond Tan
Flowers by Flowers Vasette
Signage by Outcry Media
Furniture by Dann Event Hire