From November to date, we have had the pleasure of working with one of our favourite artists, RONE, on his largest and most ambitious project yet, EMPIRE. He trusted us to keep our lips sealed as he secretly transformed Burnham Beeches, a 1930s mansion in the Dandenong Ranges, into a world-class street art experience like no other.
Part exhibition, part installation, part VR and AR experience, EMPIRE combines art, vision, sound, light, botanical design and scent to take audiences on a hauntingly immersive multi-sensory journey into a re-imagined past of a faded icon.
No one person could achieve this alone, so RONE assembled an all-star team to truly bring this house to life.
Carly Spooner took care of EMPIRE's interior styling with immaculate attention to detail. The exhibition includes 500 pieces of furniture painstakingly sourced and aged for this project over the space of a year. This includes a grand piano that was left outside for weeks and brought back inside moss, leaves and all, and curtains left in a driveway to be run over by a car every day.
Collingwood design studio Loose Leaf supplied organic installations, including a tree that somehow goes through a wall, and floral arrangements perfectly placed to compliment Spooner's designs.
EMPIRE features four tracks of original music by Nick Batterham, a Melbourne composer. Inspiration was sought from the surrounding area, with Batterham recording birds and trees around the mansion, leaving visitors questioning whether they could hear a recording or real wildlife outside.
The EMPIRE Bar is open for evening sessions thanks to Vue Group, with wine from Innocent Bystander, beer from Hargreaves Hill and a very special Four Pillars cocktail called "Lily", named after Rone's muse Lily Sullivan. Lily uses Four Pillars Dry Island Gin, paired with the iconic French aperitif, Lillet Blanc, and locally sourced lemon verbena from the Burnham Beeches garden.
Our role - Rone needed our experience to take this fabulous exhibition, to event status. Across the past 4 months we applied for funding, choreographed the experience for visitors, designed a marketing strategy, established partnerships, expanded a crew, worked to secure permits and subsequently designed and delivered a fully immersive experience for the public to partake in.
If this is the first you're hearing about EMPIRE, we've got some sad news. 25,000 tickets sold out in just two weeks! If you're unlucky, you'll have to wait until RONE unveils his next masterpiece.
The exhibition is open from 5 March to 22 April 2019. We look forward to welcoming you at the mansion.
Visit www.r-o-n-e.com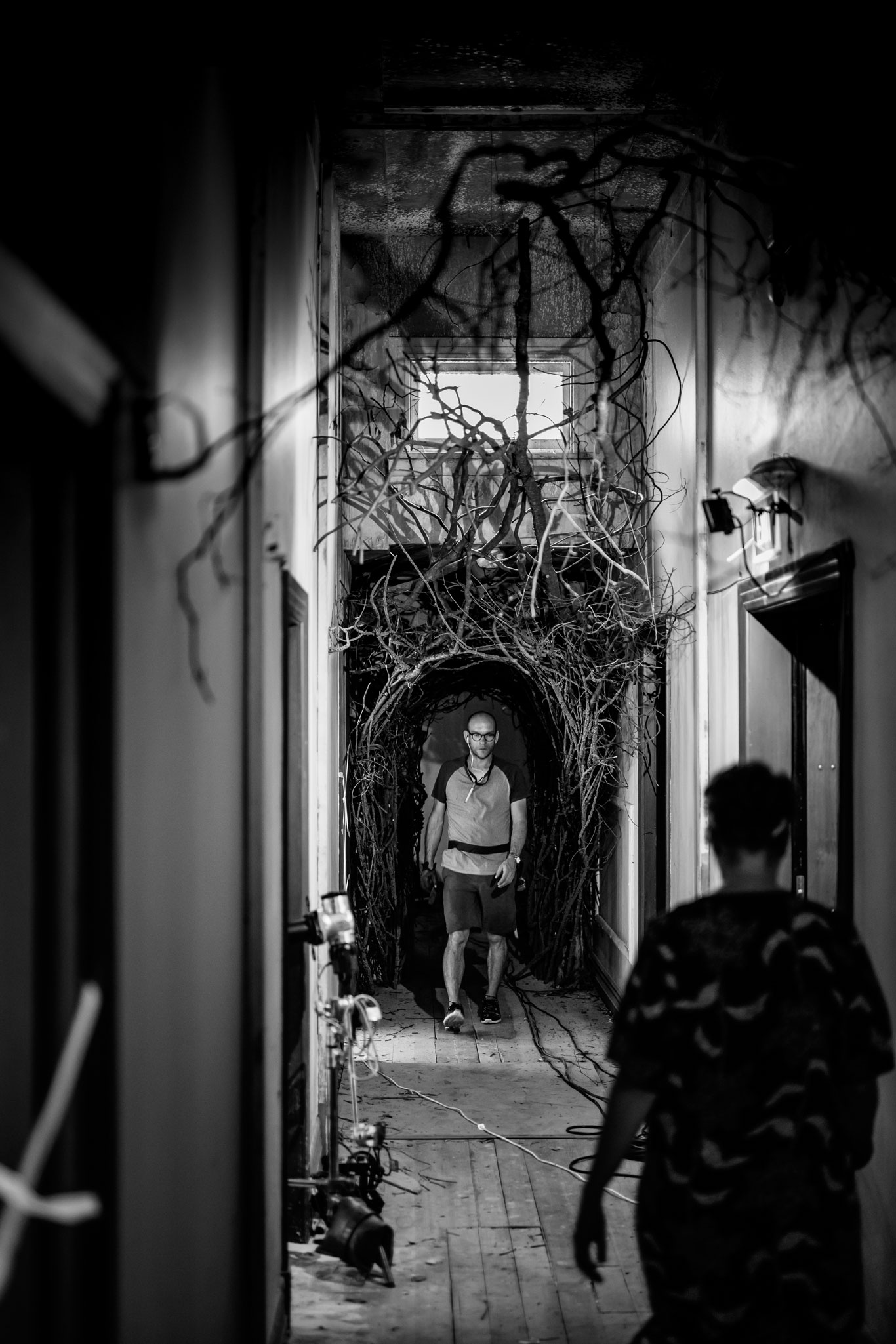 Photography by Rone
The many people who made this all possible.
Artist: Rone . Styling : Carly Spooner.
Sound: Nick Batterham. Organic Sculpture: Loose Leaf
Scent: Kat Snowden. VR : Lester Francois + AR : Phoria
Artist Assistants: Louie Blake + Will + Build: Callum Preston
Consulting : Sandrew + Alice Goulter
Production Admin : Hannah Marshall
Event Management / Marketing: The Social Crew Event Agency
PR: Common State
Video Defero + Post Production Peter Hatzipavlise
Support : Visit Victoria, Visit Dandenong Ranges
and of course, the people who visit and provide lovely feedback make our days special.